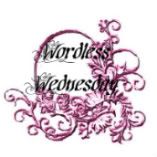 Welcome to Wordless Wednesday!
This is my contribution for this week! It's a picture of my two boys with a big,roasted pig on the background. It's the main star in any occasion here in the Philippines most especially during birthdays, fiesta celebrations, baptismals, etc! This was for my eldest son' s birthday party! Yeah alright, it's all packed with cholesterol and fats but having a roast pig or LECHON in local lingo sure perks up any celebration!
Ops and by the way, I learned that this tradition of us Pinoys in serving Lechon was attributed to the strong Chinese influences of our culture!
So,there my friends, hope you liked my contribution for this week. Till next time,have a great day everyone!!